Dhondup Wangchen has been honored today with journalists from Brazil, Kyrgyzstan and Liberia Tuesday at the 2012 International Press Freedom Awards in New York for taking huge risks to expose human rights violations in their countries.
Dhondup Wangchen, honored with CPJ's 2012 International Press Freedom Award from Committee to Protect Journalists on Vimeo.
They were honored at an awards dinner in New York, although two of them — Kyrgyz reporter Azimjon Askarov and Tibetan Dhondup Wangchen — were unable to attend as they are currently imprisoned. But his wife Lhamo Tso attended the ceremony.The New York-based Committee to Protect Journalists said the four reporters "have faced severe reprisals for their work, including assault, threats, and torture."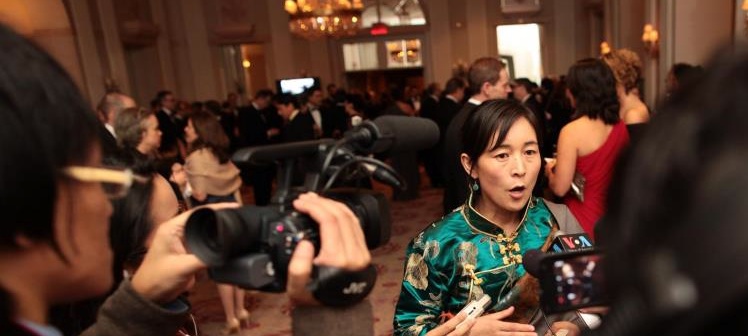 "We are inspired by these journalists who have paid a high price for their enduring dedication to the truth," said CPJ Executive Director Joel Simon.
The winners are:
– Brazilian Mauri Koenig, an investigative reporter who has spent 22 years covering human rights abuses and corruption. Koenig was almost beaten to death while reporting for stories on the kidnapping of Brazilian children for military service in Paraguay and has received many death threats.
– Wangchen, a Tibetan documentary filmmaker who made the film "Leaving Fear Behind" about his homeland ahead of the 2008 Olympics in Beijing. He was promptly detained and sentenced to six years in prison.
– Askarov, a Kyrgyz journalist and human rights activist sentenced to life behind bars after writing about corruption and abuse of power. According to human rights groups, the criminal case against him was fabricated.
– Mae Azango, a rare female journalist in Liberia, had to go into hiding after writing about female genital mutilation.
The CPJ honors between four and seven individuals or publications each year at the New York banquet.